Take Stock
houses a unique collection of over 75,000 photographic images focused sharply on just two subjects:
The Civil Rights movement, including images of Martin Luther King.
Cesar Chavez and the struggle of migrant farm workers.
The special qualities of these images flow directly from the passionate convictions of the photographers who made them. They were not simply hired professionals on assignment, but talented image-makers dedicated personally to the cause of social justice.
To gain access to the site, we ask that you agree to accept the terms and conditions on which we make these images available to you.
X
If you've used our site before, you'll notice that we've made some improvements to help you find and keep track of the images you are looking for. Two changes in particular are worth noting.
First is the addition of a light box, accessible from any image-related page. If you are in a non-image part of the site, simply click Pictures . . . Your light box will be at the bottom of the left hand navigation bar. Add images to your light box with the

+

icon at the lower lwft of any single image page.


Secondly, we can now select pictures for you and leave a custom light box you can review by clicking Client Services from the site intro. If you would like us to perform this research, call us at 415 479-6994 and let us know what your needs are. Research charges are $75 per hour (pro-rated) and are deductable from your license fee. Brief picture searches (10 minutes or less) are free. And if we cannot locate what you want here, perhaps we can find it among the 75,000 images in our civil rights/farm worker archives. Please ask.


Returning clients should also note the change when logging in to Client Services. You now use your email address instead of a username. Your password remains the same.


Returning visitors who did not have a password assigned or who did not choose a password can go to an image detail page from any folio and click License. You'll be able to verify your name and update your record, as well as view and change your password.


OK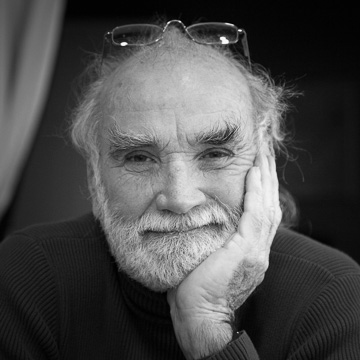 Matt Herron, 1931—2020
We're very sorry to announce that Matt Herron died in a plane crash on Friday, August 7. Through our licensing affiliate, Topfoto.co.uk, we will continue to provide images from this site, and do appreciate your patience.
For those who want to remember him, you can visit this memorial page.
If you have an interest in signed vintage prints, archival silver prints, or exhibits (several from the Selma March) please send a note to Jeannine Herron.

---
Mississippi Eyes

Matt Herron has written the story of the Southern Documentary Project as it captured the events of Freedom Summer in 1964. The book draws on many images from this site, as well as Herron's own eloquent account of that summer. You can
read more about Mississippi Eyes
at the author's web site.
---